Today is day #14 of the blogging challenge! Today's prompt is: "How to Deal with Negative Feedback from the Community."
Give me your comments. I can take em'!
I have been pretty lucky so far. I have never really gotten "slapped down" by the blindness community. I do find myself aligning more with the NFB (National Federation of the Blind) stance on many issues such as cane usage for young blind children, and stressing independence and self-advocacy among blind people. Some people find the NFB to be a little "pushy." I guess pushy doesn't bother me!
I do get some comments from blog readers who don't agree with what I write. That's a good thing! An honest discussion involves dissent. I am not telling readers what to do; I am just telling you what I do. Even the more critical comments I receive have been written thoughtfully and without spite.
As a parent, I feel very strongly about some of the decisions I have made for Tom, both medically and educationally. When someone reads my perspective they may not agree with the way I have handled things, and that is fine. My husband and I did what we thought was best for our son. That's all anyone can do.
We had the opportunity to have Thomas see one of the foremost experts in infant retinal surgery and we took it. Some people think I'm crazy for putting Tom through five vitrectomy surgeries when his eyes were as damaged as they were. To those critics, I would say that Tom still has his eyes and they are growing. That is a success to me. He has light perception and a recent VEP (vision evoked potential) test shows that his brain is receiving information from his eyes.

His left eye micro was much more pronounced when he was a baby.
 
Age 2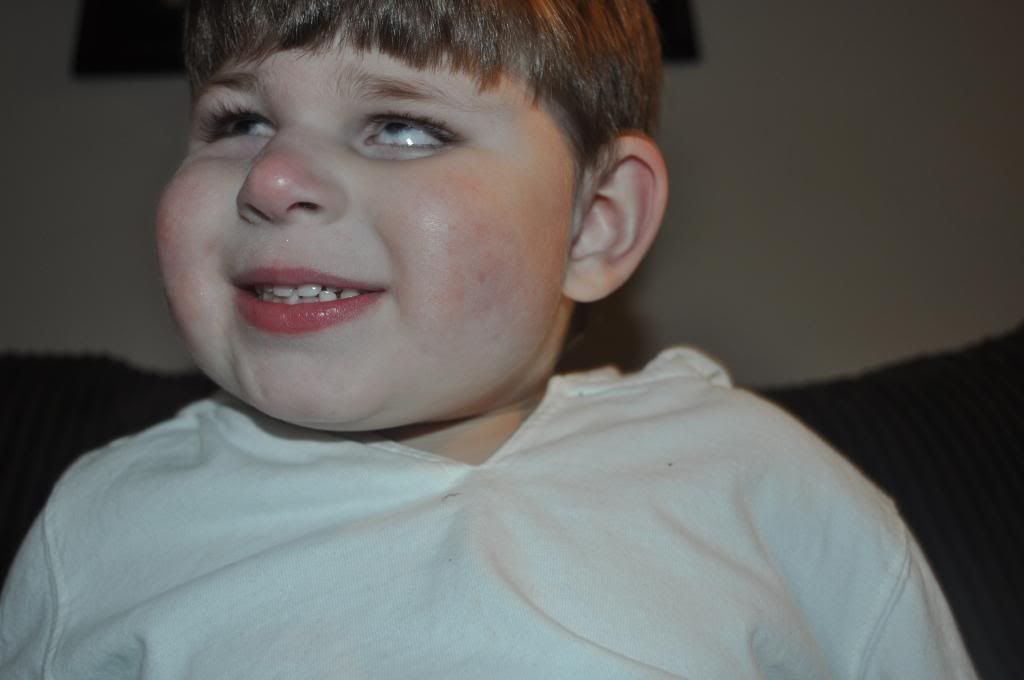 Age 3
I write this blog to share our journey with you and share information that could be helpful to other parents. I am not an expert on blindness: only an expert on Tommy!
Related posts