Day #27 of the blogging challenge. This has been a busy 30 days but I think it has been worth it. Today I'm supposed to write about things I think you don't know about…
I bet you didn't know….
How awesome Dolly Parton is? The Dollywood Foundation and the American Printinghouse for the Blind (APH) have created a program that expands upon Dolly Parton's Imagination Library by providing young blind and visually impaired children with audiobooks or print/braille books.
I signed Tom up and now he will get 5 free print/braille books every year until he turns 6! Click to apply today. We have already received two great books from this program.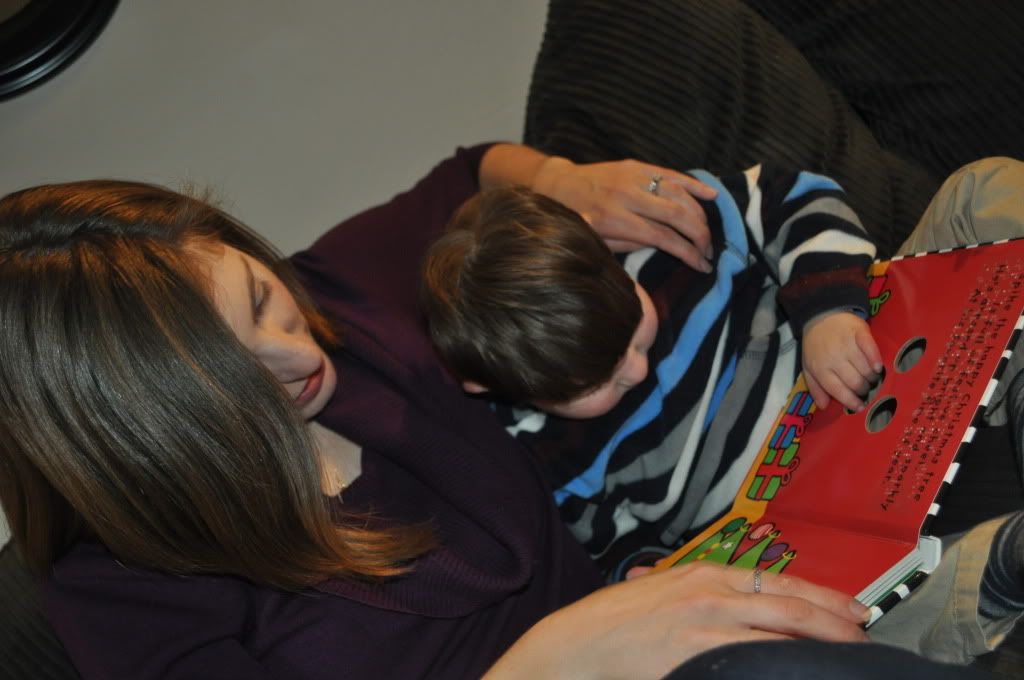 Braille books make great Christmas gifts! And they ship FREE MATTER FOR THE BLIND.
About this great sale! National Braille Press is having their annual holiday sale and it comes with a special deal. Order three books from the list below and get the fourth book FREE! Order two books from the list and get a third book for half price! They say these books sell out every year, so order early.
Snowflake Bentley, $7.99
Galileo's Leaning Tower Experiment, $7.95
Marvin K. Mooney Will You Please Go Now! $8.99
The Pout-Pout Fish, $16.99
Behold, No Cavities! A Visit to the Dentist, $5.00
Curious George and the Ice Cream Surprise, $5.00
A Visitor for Bear, $16.99
Chrysanthemum, $6.99
Not Norman, $6.99
Library Lion, $6.99
Lilly's Purple Plastic Purse, $17.99
Houndsley and Catina, $5.00
Tacky the Penguin, $10.99
Harry by the Sea, $6.99
Fox in Love, $5.00
Fancy Nancy: The Show Must Go On, $5.00
What a Bad Dream, $5.00
The Story of Ferdinand, $7.99
Who Lives in an Alligator Hole?, $5.99
They encourage telephone orders (toll-free (800) 548-7323 or (617) 266-6160 ext 520.) You can order online, but you'll need to call or email them for your free book.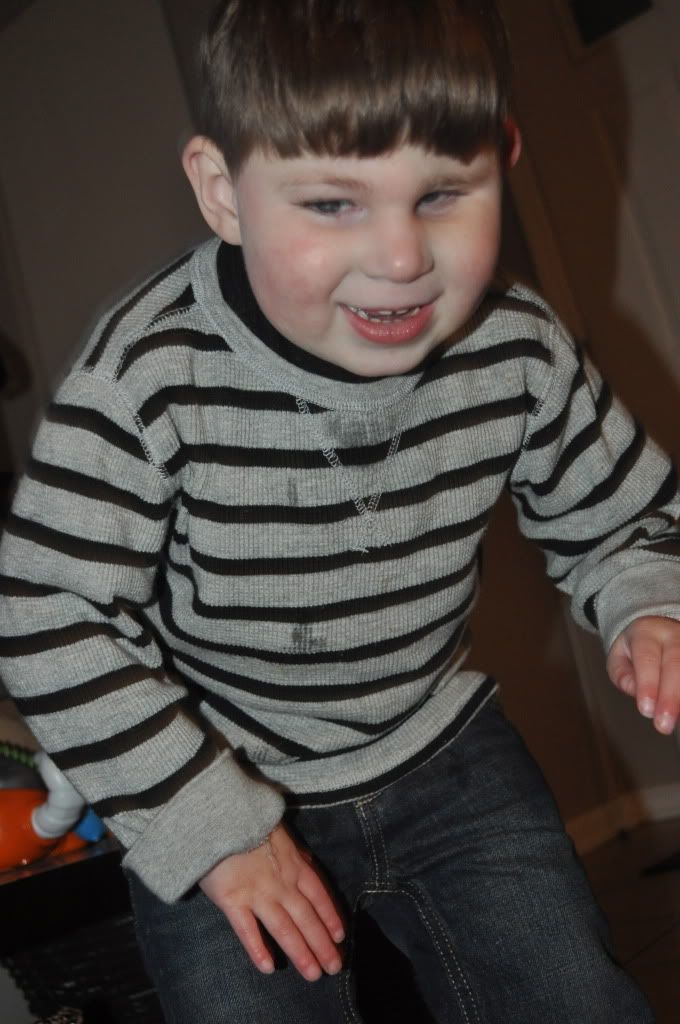 This is a rowdy guy.
How to find good gifts for blind/VI kids.
Alright, enough with the books. Tom needs more than books for Christmas. So how do you figure out what toys to buy for blind/visually impaired children? I have some ideas for you.
Good Places to find Gift Ideas
Remember, great gifts don't have to come from a "special needs" toy store or catalog. Think about what the child enjoys and match the toy to them. In fact, my brother is hard at work on a handmade toy for Tommy that he is crafting from household items. I hope to share some pictures of the project with you soon.
Related posts