Here's Tommy all dressed up for the Holiday Program last week. He wouldn't wear the hat but he looks quite festive in his scarf. His hand is under his neck because he does this any time someone asks him to hold his head up. He is quite literal!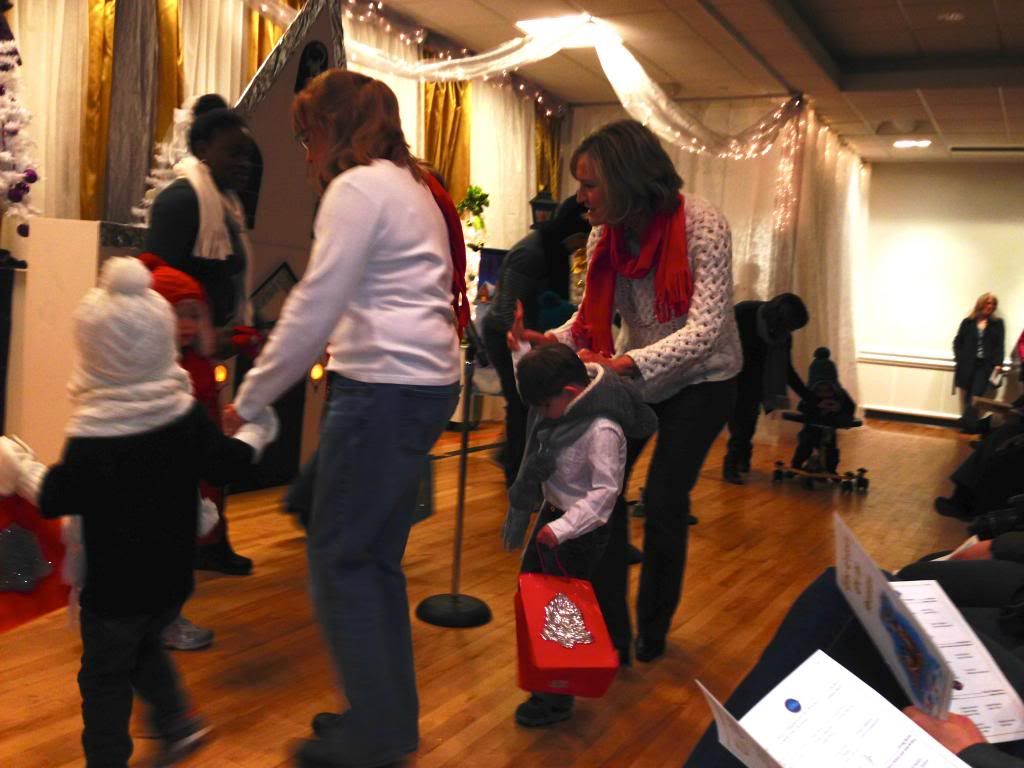 The kids file in for their songs.
Dr. Seuss' The Grinch Stole Christmas
Adorable sugar plums
The twelve days of Christmas.
Rudolph the Red-Nosed Reindeer
And here's the video of Tommy's class singing their songs. Just in case you missed it!
You can hear Tommy really clearly in Silver Bells.
Related posts