Here is Tommy with his contacts in. I am hoping these contacts stay in his eyes for a while this time. Sometimes he gets them out rather quickly, but I am hoping that he will do better with them now that he is a bit older. He is more busy these days and doesn't rub his eyes as much as he used to.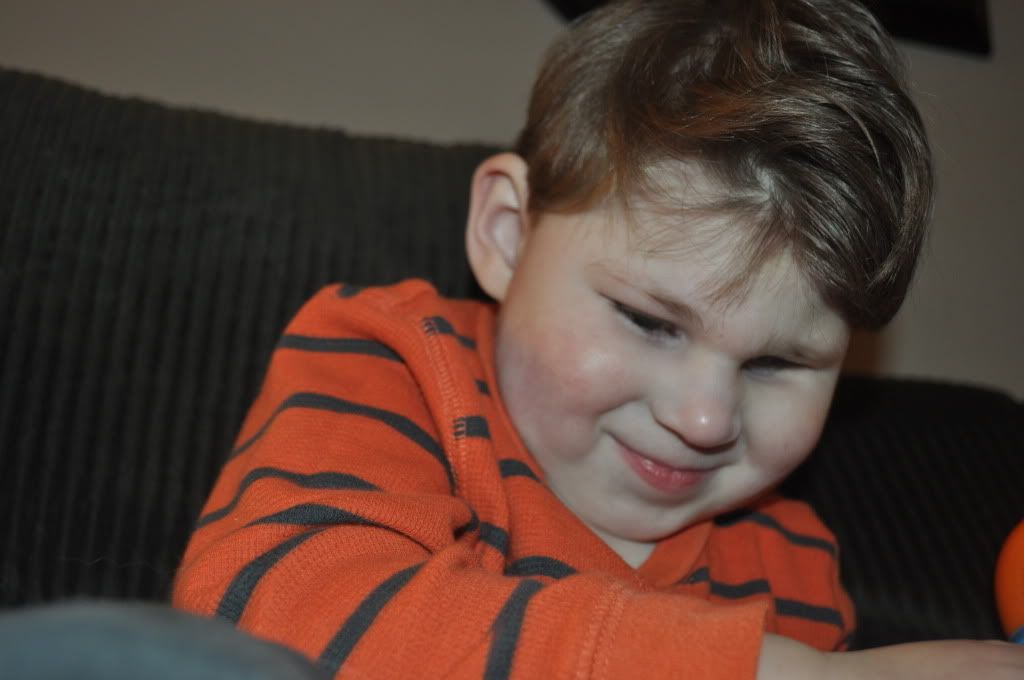 The face of mischief!
This is Tom's last week of school before a long winter break. I am going to have to think long and hard about creating a list of activities for him. This boy is used to playing with a pack of little ones now, as well as crafts and classes. Any ideas?
Winter Break Activities
Cookie baking
Making scented play dough (peppermint)
Making cinnamon/applesauce ornaments
Playing in the snow (if we ever get any!)
Making hot chocolate with marshallows. Tom loves marshmallows
Making a christmas shirt – stamping or other ideas
Working on the Christmas/Santa concept – I'm trying hard to make this holiday real for him. Maybe we could put out carrots for the reindeer?
Visiting Santa at the mall
Go to hear Christmas music
Donate some of his old toys and talk about the important of giving and sharing.
Share some of your ideas in a comment below!
Related posts